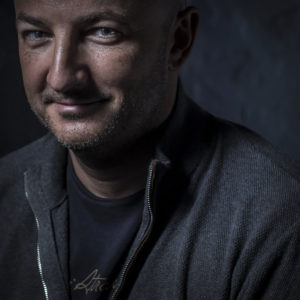 Photojournalist DMITRI BELIAKOV was born in 1970 in the Vologda region of Russia.
He graduated from the foreign languages department of Yaroslavl University and started working in 1993 as a translator and researcher for Express Newspapers U.K. and stringer for various TV channels during the First Chechen War. Beliakov began to take pictures professionally in 1997 freelancing for the AP, the Daily & Sunday Express U.K., The Telegraph U.K., The Times and The Sunday Times of London.
From 2002 to 2008 Beliakov was a photographer on a freelancer contract for Bloomberg News. His pictures illustrated business, political, economic and feature stories from throughout Russia and the former Soviet Union.
Beliakov took photos of the Second Chechen War and the subsequent dramatic events in the North Caucasus, including Beslan school hostage crises, from 1999 to 2010. He has traveled to the Caucasus more than 50 times and is one of two only Russian photographers to document the Second Chechen war from all sides, including the Chechen armed resistance, Russian regular troops, pro-Kremlin Chechen loyalists and civilians.
Period from March 2014 to November 2019 Beliakov covered the conflict in Ukraine, photographing the annexation of Crimea, the war in Donbas and the economic and humanitarian aftermath of the war from all sides – civilians, pro-Kremlin armed separatists and the Ukrainian army.
September 2016 Beliakov was honored with a screening of his project on the war in Ukraine at the 28th annual International Festival of Photojournalism 'Visa Pour L'Image 2016 in Perpignan, France.
In November 2016 Beliakov was selected from more than 400 entrants to serve as the IMAGELY Fund Fellow for his ongoing project to document both sides of the conflict in the Donbas region of eastern Ukraine https://www.imagely.com/2016-imagely-fund-winner-dmitri-beliakov/
Since 1997 his photographs have been published in The Sunday Times Magazine, Newsweek International, Stern, Der Spiegel, Russian Reporter Magazine, The Wall Street Journal, American Photo Magazine, Bratishka Special Forces Magazine, The New York Times, The Washington Post, The Philadelphia Enquirer, GEO Magazine (German, Spanish and Russian editions), Foto&Video Magazine, Ezhenedelny Journal, Paris Match, Le Figaro Magazine, L'Express magazine, L'Obs Magazine, El Semanal Magazine, Il Venerdi Magazine, Delle Donne Magazine, Bloomberg Markets Magzine, Profil Magazine, Esquire Magazine, The National Geographic Magazine, Forbes, many others.
WORKSHOPS:
In 2008 accomplished comprehensive 8-week Portraiture, Lighting and advanced studio technique course at the ICP (International Center of Photography), New York, USA
AWARDS/ ACHIEVEMENTS:
2021 – XPOSURE International photography festival, participating photographer festival trophy
2019 – Amnesty UK Media Awards 2019/ Photojournalism – Finalist
2016 – IMAGELY Fund Grant / Winner
2016 – SIPA (Siena International Photo Awards) / Honorable Mention Award
2016 – SIPA (Siena International Photo Awards) / Remarkable Artwork Award
2016 – Visa pour l'Image / Participant of the evening Screening Show with Donbas Portfolio "Rigid Defense"
2016 – LensCulture Portrait Awards / Series Finalist
2016 – WPO Sony World Photography Awards / Shortlisted for Professional Competition Portraiture award
2015 – NPPA (National Press Photographer's Association) Best of Photojournalism /Magazine Personality Profile or Lifestyle Story award – Honorable Mention 2nd Place
2015 – POY (Pictures of the Year) / Print Feature Story Editing / Magazine, 1st Place
2010 – NPPA (National Press Photographer's Association) Best of Photojournalism /Portrait Series Award, 1st Place
2010 – PDN (Photo District News) Magazine / Editorial Award
2006 – Days Japan Press Photo contest / Reader's Award
2005 – OPC (Overseas Press Club of America) / Borovik Award
2002 – INTERFOTO Press Photo / 2nd prize
SOLO & GROUP EXHIBITIONS:
XPOSURE International photography festival, Sharjah, UAE – 2021 (solo)

Alexandr Dovzhenko National Center in Kiev, Ukraine – 2015 (group)

Andrei Sakharov Center in Moscow – 2008, 2009, 2014 (solo)

Moscow State Museum of GULAG – 2014 (solo)

Magas, Ingushetiya Republic, Memorial to the Victims of Political Repressions – 2014 (solo)

PDNB photogallery in Dallas, U.S. – 2012 (group)

The Russian Museum of Contemporary History – 2011 (solo)

The Art Pavilion in Zagreb by Croatian Photographic Union – 2011 (group)

The Museum of Resistance, Deportation, War, Rights and Freedom of Turin, Italy – 2008 (solo)
BOOKS:
Dmitri Beliakov has contributed to
2018 – "In Extremis: The Life and Death of the War Correspondent Marie Colvin" by Lindsey Hilsum
2015 – «POO-TEE-WEET ?», by "Основи" Publishing house (Ukraine).
2012 – "ON THE FRONT LINE, The Collected Journalism of Marie Colvin", by Harper Press.
2010 – "TERROR IN CHECHNYA, Russia and The Tragedy of Civilians in War", by Emma Gilligan
2007 – updated edition of "CRIMES OF WAR What the Public Should Know", by Roy Gutman
In 2011 Beliakov released a photobook "SPETSNAZ", a collection of artistic black-white film portraits of veterans of Soviet and Russian special forces and anti-terror units.
DOCUMENTARIES:
In February 2006, CBS News and SHOWTIME INDEPENDENT FILMS profiled Dmitri Beliakov and his photography in the Emmy-winning documentary drama about Beslan school massacre "THREE DAYS IN SEPTEMBER", narrated by the actress Julia Roberts and introduced at the TRIBECA FILM FESTIVAL in New York http://www.cbsnews.com/videos/three-days-in-september/
In September 2012 and February 2013, Beliakov was part of a four-person team that produced the documentary "CONDEMNED" about a Russian high-security prison for lifers and ex-death row prisoners Dmitri was the main camera assistant, translator-producer, stills-shooter and second camera man.